OUR
PROVIDERS
Get to know the providers who offer their services at
Long Island Select Healthcare.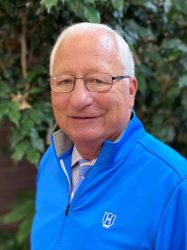 Dr. Gerardi received his Bachelor's degree from St. John's University. He then went on to earn his medical degree at Universidad Autónoma de Guadalajara where he studied Medicine and Surgery. Previously, he was one of eight doctors at Good Samaritan Regional Medical Center and one of 23 at Mercy Medical center that specialized in Allergy and Immunology.
ARTICLE 16- REHAB SERVICES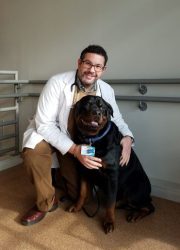 Steven M. Asofsky, MA, LSP, CCC/TSHH
Steven M. Asofsky, MA, LSP, CCC/TSHH has been the chief administrator and managing partner of South Shore Center for Speech, Language and Swallowing Disorders, LLP since its inception (1995) and has co-founded South Shore Speech, Language and Swallowing Disorders, PLLC where he shares the same role. The South Shore Center for Speech was voted as Long Island's TOP Speech Office in 2019 in Bethpage's Best of Long Island.
Mr. Asofsky has earned a Master's Degree in Speech-Language Pathology from Hofstra University (1994). Through the American Speech and Hearing Association, he holds the Certificate for Clinical Competence. Furthermore, he is permanently certified through the New York State Education Department as a Teacher of the Speech and Hearing Handicapped. Mr. Asofsky is licensed through New York State as a Speech-Language Pathologist.
As such, Mr. Asofsky has been dedicated towards the treatment of patients ranging from birth through geriatrics.He has a concentration in the medical aspect of speech-pathology encompassing the treatment of motor speech disorders as well as cleft palate, feeding/swallowing difficulties, voice disorders and other congenital syndromes and acquired neurogenic disorders. He has developed programs for feeding disorders in school settings as well as nursing homes, outpatient rehabilitation and hospitals. He has performed modified barium swallow studies for the past fifteen years and has become certified in a fairly new FDA approved therapy for swallowing disorders (Vital Stim). Furthermore, he has his certification to perform Flexible Endoscopic Evaluation of Swallowing with Sensory Testing (FEESST). Mr. Asofsky is also certified in LSVT for the treatment of Parkinson's disease and other related neurological disorders. In addition to giving lectures on dysphagia to various para-professionals as well as other medical personnel, Mr. Asofsky is an adjunct instructor at Hofstra University. He is active as a supervisor for therapists who are in their clinical fellowship year (CFY) for speech-language pathology as well as supervises numerous graduate students from various universities throughout the country. He assists in staff education training in order to further the therapists' abilities to perform such skills. Mr. Asofsky has been acknowledged for his services in rehabilitation relating to human communication sciences and disorders.
Mr. Asofsky is an active member of the Long Island Speech-Language-Hearing Association (LISHA) as he holds a position on the executive board as the Private Practice Councilor. He is further an active member of the New York State Speech-Language-Hearing Association (NYSSHLA) for which he is on the Insurance Task Force and the American Speech and Hearing Association (ASHA) where he is active on various special interest divisions.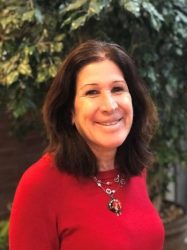 Dr. Pomerantz is an accomplished Physiatrist as well as LISH's Article 16 Medical Director. Dr. Pomerantz has devoted her career to treating individuals, both children and adults, with disabilities.
She completed her undergraduate studies at The Johns Hopkins University in Baltimore, Maryland. She then studied medicine in Tel Aviv University School of Medicine in Israel and graduated with her Medical Degree in 1986. She subsequently completed a combined Residency program at NYU/Bellevue in Pediatrics and Physical Medicine and Rehabilitation.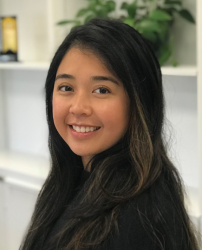 Triz Ann Dearoz, M.S., OTR/L is an Occupational Therapist providing primary care services at our Central Islip, Manorville, Hauppauge and Riverhead locations since 2021.


Triz Ann earned her Master of Science degree in Occupational Therapy Studies from Stony Brook University in NY. Her Bachelor of Science degree in Psychology was obtained from St. John's University in Queens, NY. Triz Ann's clinical experience was gained at several clinical practices including AHRC Brookville Center for Children's Services in Wantagh, NY and Concern for Independent Living in Medford, NY.


Triz Ann is dedicated in her work for people with disabilities. She performs evaluation and treatment holistically by analyzing client's various factors, daily activities, contexts, performance patterns, and performance skills.
She is active in the community as a leader of various advocacy groups addressing care, equity, and health for people with disabilities and the underserved.

Triz Ann is Board Certified by the
National Board for Certification of Occupational Therapy (NBCOT).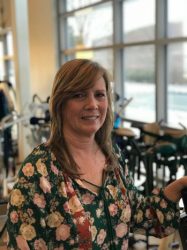 Margaret "Peggy" Griesing attended Nassau Community College for her Associates. She is an essential part of our physical therapy team.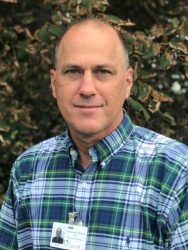 Working in a variety of settings, Raymond has a vast skillset of diagnosis and disability care. Raymond had worked in both New Mexico and Texas. He was assistant director of physical therapy at UCP Nassau and ran the orthoses clinic as well as the scoliosis and orthopedic clinic in conjunction with the Hospital for Special Surgery in Manhattan. While in Texas he began orthoses clinics for the El Paso school district and volunteered services to assemble and maintain wheel chairs and therapeutic equipment for the local orphanage in El Paso. Raymond is married for 17 Years to his wife Elisa and has two daughters Bailey (age 16) and Brynn (age 14), the joys of his life. Although he is outnumbered at home he has two dogs to help balance the testosterone level: Scruffy and Rusty. He had previously studied a number of martial arts instructed in Tae Kwon Do as a younger man.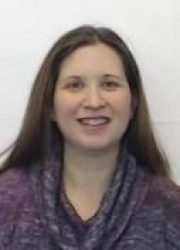 Lauren Lindwall, MA, CCC-SLP
Lauren specializes in providing speech/language therapy, augmentative communication evaluations and therapy, and feeding therapy services. She received both her undergraduate and master's in Speech/Language Pathology from Hofstra University. Some skillsets include: identification, assessment, diagnosis, and intervention services for adults and children, as well as providing myofunctional, oral/motor, language-based, and feeding therapy. Lauren is certified in SOS – Sequential Oral Sensory Approach to Feeding and FEES – Fiberoptic Endoscopic Evaluation of Swallowing.
Adrienne Manzella, Au.D, CCC-A
Adrienne Manzella, AuD CCC-A is a licensed audiologist and hearing aid dispenser whose clinical expertise includes diagnostic audiometric testing for pediatric through geriatric populations and diagnostic testing for special populations. She is certified through the American Speech Language Hearing Association (ASHA) and is also a member of the Long Island Speech Language Hearing Association.
Dr. Manzella received her B.A. in Speech Language Pathology from the City University of New York at Brooklyn College and her M.A. in Audiology from Hofstra University. She earned her Doctorate in Audiology specializing in diagnostic audiometry, electronystagmography (ENG), auditory brainstem testing (ABR) central auditory processing evaluations and hearing aid fittings from A.T Still University. Dr. Manzella regularly attends continuing education seminars in diagnostic Audiology and Hearing Aid technology to maintain her expertise in the field.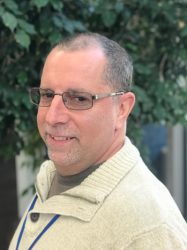 James A. Aguirri, LCSW-R​
James is Licensed Clinical Social Worker who performs individual, family, couples, marital, grief and bereavement counseling. James specializes in assisting clients who suffer from anxiety, depression, Bi-polar, schizophrenia, impulse control and intermittent explosive disorder. James bring 20 years' experience as a social worker and over 25 years working with individuals with disabilities and mental health diagnoses. He started his career working in group homes in Nassau County and also worked as a case manager prior to becoming a psychotherapist.
James earned his Bachelor in Science degree in Psychology from SUNY Oneonta, with a minor in Educational Psychology. He earned his Master in Social Work degree from Adelphi University. He is also a member of the National Association of Social Workers (NASW).
James is a sports fanatic, loves music and joking around with friends and family. He brings lots of energy to his position and enjoys life in general.
Natalia Alcantara-Lugo, LCSW​
Natalia is an experienced bilingual clinical social worker who has provided pyschotherapy & psychosocial services to children, adolescents, and adults in a variety of community health settings. She has most recently worked for LIFQHC, but has also worked for Boriken Neighborhood Health Center in East Harlem, Morris Heights Health Center in the Bronx, Emma I. Bowen Community Service Center in Harlem and the Jewish Child Care Association in the Bronx. Natalia completed her undergraduate studies in social work at Nyack College and earned her Master of Social Work from Lehman College.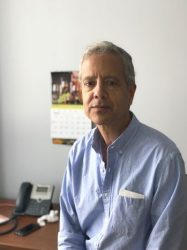 Dr. Arianas is a Psychiatrist practicing at three of LISH's locations. Prior to joining LISH, Dr. Arianas was a Psychiatrist with UCP of Suffolk. Dr. Arianas earned his doctoral degree at Vanderbilt University in Nashville, TN.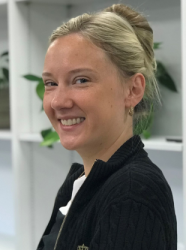 Eva joins us a recent graduate of SUNY Stonybrook with her MS degree in Mental Health Psychiatric Nursing. She will be working in our Riverhead location and is fluent in Polish.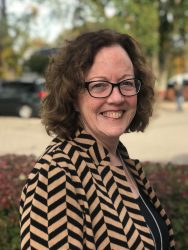 Eileen Flynn-Richards, ANP, PMHNP
Eileen Flynn-Richards earned her Master of Science in Nursing from Columbia University, specializing in the Adult/Geriatric field. Eileen also holds an Advanced Graduate Certificate from Stony Brook University in Psychiatric Mental Health. Prior to joining the LISH Team, Eileen worked for UCP of Suffolk for nine years.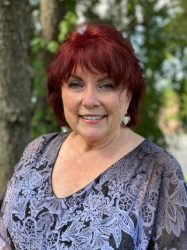 Andrea C. Stengel MSN, RN, NPPMH
Andrea has twenty plus years' experience in nursing specializing in working with the dually diagnosed population. Her in-depth knowledge of brain based biology and diverse therapeutic intervention skills make her a wonderful asset to the LISH family.
Andrea earned her Master of Science from the State University of New York at Stony Brook School of Nursing. She is also dually certified as a CNS and NP in Psychiatry and Mental Health and received an award for Overall Excellence. Andrea enjoys knitting, reading, sketching, and playing the guitar. She feels privileged to have been called to this profession.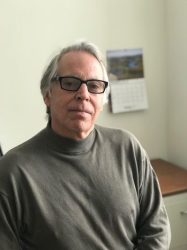 Brian Haensly LCSW-R, NCPsyA, OTR-L
Brian holds several licenses including Licensed and Nationally Certified Psychoanalysis, Licensed Clinical Social Worker, and Licensed Occupational Therapist. He is affiliated with the National Association for the Advancement of Psychoanalysis, National Association of Social Workers, and the International Association of Health Care Professionals. Brian is invested in the holistic health of individuals and focuses his practice on examining both the symptoms and life experience of individuals. He lives by the motto that everyone is different and therefore, diagnosis and treatment should be individualized. He worked at UCP prior to LISH and continues to attend seminars on various subjects to keep him up to date with the latest breakthroughs in his field. For fun, Brian enjoys riding motorcycles and playing bagpipes.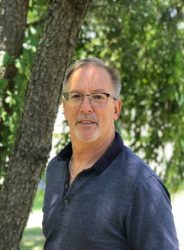 Dr. Kearney earned is Bachelor's in Psychology from Rutgers University, his Master's in Clinical Psychology from St. John's University, and his Doctorate in Psychology from Yeshiva University. Prior to LISH, Dr. Kearney was employed by FREE.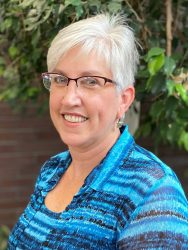 Jennifer O'Brien, PMHNP-BC
Jennifer joins LISH with more than 25 years of varied experience as a Registered Nurse. She graduated from Molloy College with her MS in Nursing / PMHNP and subsequently spent her residency at the Center for Family Guidance Health Network in Marlton, NJ.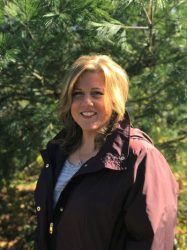 Peyton works as a social work psychotherapist at LISH's Port Jefferson office. She has worked previously as the Coordinator of Mental Health Services and a Therapist for UCP-Suffolk from 1996-2006.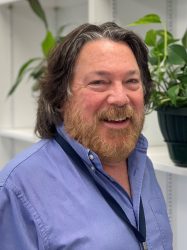 Jeffrey P. Romano, Psy.D.
Dr. Romano is currently the Supervisor of the Behavioral Health Department at LISH. Dr. Romano can be found working from the Riverhead and Smithtown offices. He earned his doctorate in Clinical Psychology from Long Island University, after completing graduate studies at Adelphi University and the University of North Carolina. While in North Carolina, he worked for a number of years at the Murdoch Center specializing in research and treatment of severe life-threatening self-injurious behavior in the developmentally disabled.
Before LISH͛s inception, he spent approximately 30-years in various roles at DDI: as Clinical Director for the Adult Day Program, Assistant Director for the Children͛s Residential Program, Chair for DDI͛s Behavior Review Committee, and Chair of the Research Review Committee. Along with its founder, Mike Darcy, he helped start the Young Autism Program at DDI. For a number of years, while still at DDI, Dr. Romano worked closely with Dr. John Pomeroyat Stony Brook, where they focused on Asperger͛s syndrome and Autism Spectrum disorders.
Over the years, Dr. Romano was mentored by Dr. Ivar Lovaas͛ original graduates, Drs. Newsom, Rincover, and the late Dr. Carr, specializing in the treatment of behavior disorders in individuals with Autism and Asperger͛s Syndrome. For those who are not familiar with Dr. Lovaas, he was arguably the most influential figure in developing the behavioral treatment and education of children with Autism, from the early ͚60͛s until his passing in 2010.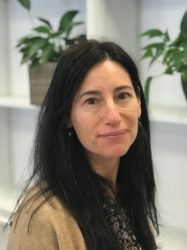 Michele earned her BSN and MSN in Nursing from Molloy College. She has worked in several different settings treating different patients for many services including Rehabilitative, Labor and Delivery, Maternal Child and Pediatrics. She is also familiar with the IDD population having worked in various settings.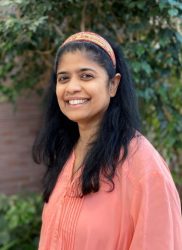 Dr. Sood is highly knowledgeable in the treatment of patients with neuro-developmental disorders, behavioral issues, assessing and providing psychiatric care, along with addressing psycho-social patient needs.
Dr. Sood earned her medical degree from Gulbarga University in India prior to receiving her Foreign Medical Graduate Certificate in the United States. Dr. Sood is Board Certified by the American Board of Psychiatry and Neurology. She has previously been the recipient of the Herbert and Rosalie Greenberg Award for Excellence in Geriatric Psychiatry.
During her career, Dr. Sood has worked for the Long Island Jewish Hospital (now Northwell Health), Hillside Hospital, Mary Immaculate & St. John's Hospitals, Joseph P. Addabo Family Health Center, and Developmental Disabilities Institute.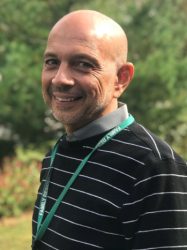 Spiro Theoharakis, MD – Lead Psychiatrist
Dr. Theoharakis is a Board Certified Child, Adolescent, and Adult Psychiatrist who provides mental health assessments, medication management, and treatment planning. Dr. Theoharakis received his BA in Psychology at New York University, his medical degree at the Albany Medical College, and completed his internship and residency training at North Shore University Hospital, Cornell University Medical College.
POPULATION HEALTH [Care Management, Virtual Care]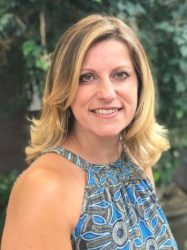 Josephine Pizzurro-Coccaro, PNP
Josephine is Pediatric Nurse Practitioner and Registered Nurse. She holds a master's degree from Stonybrook University and a bachelor's degree from Molloy College. Before attending graduate school at Stonybrook University Josephine worked as a registered nurse in a pediatric practice on Long Island as well as becoming a nurse manager at St Catherine of Sienna Hospital. With 20 years of experience as a nurse practitioner, Josephine continued to work in a private pediatric office specializing in the care of medically fragile children. In addition to working in the hospital and private office setting, Josephine became an adjunct professor in the nursing program at Adelphi University and has experience in community nursing, home care and telehealth services. Before joining Long Island Select Healthcare, Josephine oversaw the Telehealth Department at St Mary's Healthcare System for Children.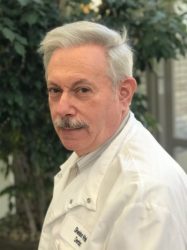 Dr. Winik received his undergraduate degree in biology from City University of New York. In following, he earned his doctorate degree from University of Pennsylvania. Prior to LISH, Dr. Winik provided his services for UCP for thirteen years.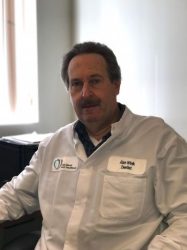 Dr. Winik attended New York University for his entire educational experience. In addition to his work here at LISH, he practices dentistry at his own private practice with his brother, Sheldon.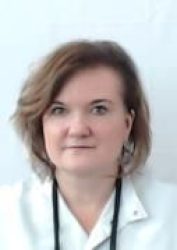 Dr. Watkins is a licensed general dentist providing comprehensive dental care to both children and adult patients. Dr. Watkins has over 20 years' experience treating medically compromised and developmentally disabled patients. She received a BS in biology from St Joseph's College and her DDS from Stony Brook School of Dental Medicine. Dr. Watkins completed a postdoctoral general dentistry residency program at the Brooklyn VA Medical Center. Dr. Watkins maintains a private practice in St James, New York.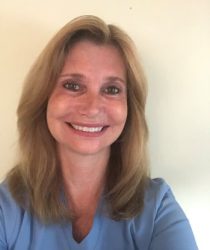 Andrea Goldberg R.D.H., BA
Andrea Goldberg is a Registered Dental Hygienist with 31 years experience treating a diverse population of patients. Her work settings include private practice, Nonprofit organizations, Nursing rehabilitation centers, assisted living and mobile dentistry.
Andrea has excellent clinical skills as well as managerial skills. She describes herself as a grounded individual who is reliable, self-assured and humble. She considers dental health to be connected to overall health and is committed to teaching patients and communities how to achieve their over-all health goals.
She loves nature and believes all living things are connected. In her spare time, she utilizes different modalities to help her clients find healthy perceptions of themselves in order to strengthen their relationship personally and with others.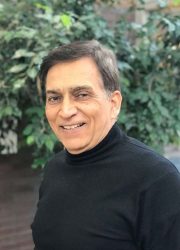 Dr. Shukla has been practicing in the field of Neurology since 1987. He has held numerous titles, including Chief Neurologist and Director of Stroke Services.
He has practiced at FREE, St. Charles Hospital and Rehabilitation Center, and John T. Mather Memorial Hospital. He is an active member of the American Academy of Neurology, American Board of Psychiatry and Neurology, and the American Board of Neurorehabilitation.
Dr. Shukla has partaken in several presentations and publications analyzing a variety of subject matters such as: normal pressure hydrocephalus and hypertensive cerebrovascular disease, amphetamine abuse and intracranial hemorrhage, eye movements and Parkinson's disease, EEG electrocerebral silence and nasopharyngeal, and lithium and neurology.
Dr. Shukla's extensive career and experience also includes teaching Neurology at New York Medical College and the Long Island University Physician Assistant Program.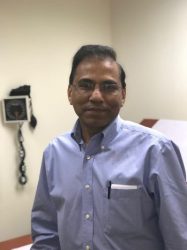 Dr. Bhimani has been practicing Neurology for over a decade. He received his degree in Medicine and Surgery from Andhra University in India. Dr. Bhimani is accredited by the Educational Commission for Foreign Medical Graduates. Prior to joining LISH, Dr. Bhimani worked for the Family Wellness Center at our Plant Avenue location, where he continues to practice today.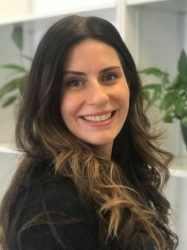 Dr. Case earned her BS in Physiology from the University of Florida in 2002 & her OD from the New England College of Optometry in 2007. She has experience working in a community health setting through LIFQHC and the Bedford Stuyvesant Community Health Center, and has provided volunteer eye exams through the Boys Club of Manhattan and the Doe Fund.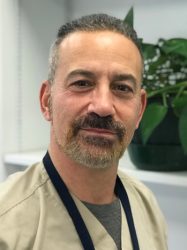 Prior to joining LISH, Dr. Abeles practiced Podiatry at Family Residence Essential Enterprises for twelve years. Dr. Abeles possesses a certification in Endoscopic Plantar Fasciotomy.
Dr. Abeles attended SUNY Binghamton where he earned a BA in Biology. He completed his Podiatric educational studies at the College of Podiatric Medicine & Surgery in Des Moines, IA where he graduated with honors.
He also holds memberships with Board Certified American, Board of Disability Analytics, Board Certified American Board of Podiatric Orthopedic, American Academy of Sports Medicine, Pi Delta National Podiatry Honor Society, Diplomat American College of Foot Orthopedics, and American Podiatric Medical Association, among others.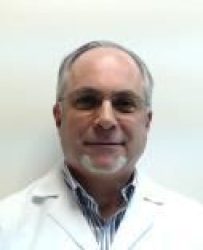 Dr. Tsouris specializes in Podiatric Medicine and General Surgery. He received his doctoral degree from NY College of Podiatric Medicine. He also holds a Bachelor's in Nursing from Adelphi University. Prior to joining LISH, he provided Podiatry services at DDI for twelve years.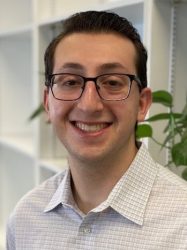 Matthew Brown is a Physician Assistant providing primary care services at our Riverhead & Hauppauge locations since 2021.
Matthew earned his Master of Science degree in Physician Assistant Studies at Hofstra University in Uniondale, NY.  He obtained his Bachelor of Science degree in Biology from Nova Southeastern University in Florida.  Matthew's clinical experience was gained at South Shore Medical Care, North Shore University Hospital, South Shore University Hospital, Huntington Hospital and other hospitals and clinics on Long Island.
Matthew is Board Certified by the NCCPA-National Commission on Certification of Physician Assistants.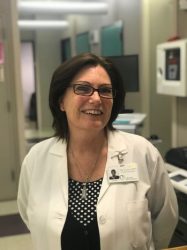 Nancy's distinctive background of nursing experience provides her with the skills necessary to treat a diverse population. Previously, she worked at Opti Health Care, Pain Management of Long Island, and Flatbush Family Practice. She holds memberships with NYS NPA New York Chapter, NPA of Long Island, and National Golden Key Society.
Nancy received her LPN education from Lewis A. Wilson School of Practical Nursing. Nancy earned her Bachelor's degree in Nursing as well her M.S. in Adult Health from SUNY at Stony Brook.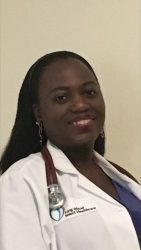 Gail Fraser-Farmer, MD is an Internal Medicine physician providing comprehensive and preventative medical care to adult patients in our Central Islip location since 2017.
Dr. Fraser-Farmer earned her Bachelor of Science degree from Cornell University in New York and her M.D. degree from SUNY's Health Science Center in Brooklyn, NY. Since completing her Internal Medicine training at Mount Sinai Beth Israel in Manhattan, she has spent  her professional career caring for underserved communities and as well as individuals with intellectual and developmental disabilities.
Prior to joining Long Island Select Healthcare, her work history included time spent in private practice, working as a hospitalist at St. Charles Hospital in Port Jefferson, NY and physician duties at the Bedford-Stuyvesant Health Center in Brooklyn, the Developmental Disabilities Institute, and United Cerebral Palsy of Greater Suffolk in Port Jefferson.
Dr. Fraser-Farmer holds medical attending privileges at St. Charles Hospital and Mather Hospital in Port Jefferson, NY.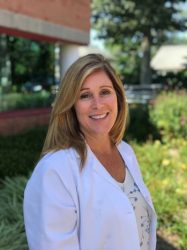 Susan Melnick, ANP-BC has 23 years of experience as a nurse practitioner providing primary care. She has additional experience in the field of dermatology, neurology and allergy.
Susan earned her Bachelor's degree in Nursing from Adelphi University, and her Master's degree from SUNY at Stony Brook. She is credentialed through the American Nurses Credentialing Center (ANCC) as an Adult Nurse Practitioner.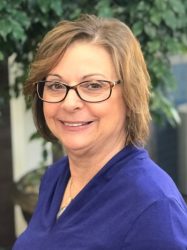 Eileen Ingenito, NP is a Nurse Practitioner specializing in Primary Care and GYN. She earned both her Bachelor of Science and Master of Science in Adult Health at SUNY at Stony Brook. Eileen has nearly two decades of experience working with the developmentally disabled population in Suffolk County.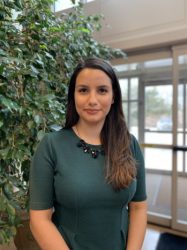 Andrea Martinez-Villalobos, PA-C
Andrea Martinez-Villalobos is a Physician Assistant providing primary care services to patients at LISH's Central Islip location. As a bilingual (English-Spanish) speaker, Andrea provides much-needed services to LISH's Spanish speaking population. Andrea has a diverse background providing a variety of medical services.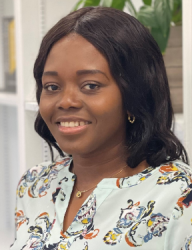 Anthonia joins us as a recent graduate of NP program at St. Joseph's College. She also has a MBA from St. Joseph's. Anthonia did a clinical rotation with us in 2020 and is excited to join our primary care team.