Learn all about the executive leadership team at Long Island Select Healthcare.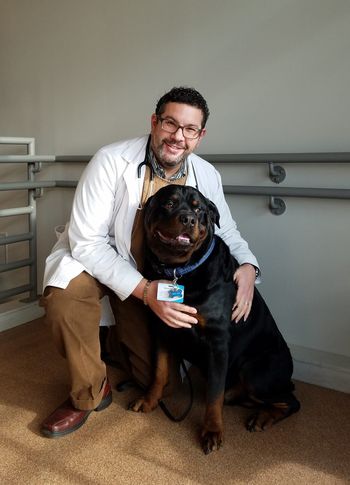 Steven M. Asofsky, MA, LSP, CCC/TSHH – Rehab Supervisor
Steven M. Asofsky, MA, LSP, CCC/TSHH has been the chief administrator and managing partner of South Shore Center for Speech, Language and Swallowing Disorders, LLP since its inception (1995) and has co-founded South Shore Speech, Language and Swallowing Disorders, PLLC where he shares the same role. The South Shore Center for Speech was voted as Long Island's TOP Speech Office in 2019 in Bethpage's Best of Long Island.
Mr. Asofsky has earned a master's degree in Speech-Language Pathology from Hofstra University (1994). Through the American Speech and Hearing Association, he holds the Certificate for Clinical Competence. Furthermore, he is permanently certified through the New York State Education Department as a Teacher of the Speech and Hearing Handicapped. Mr. Asofsky is licensed through New York State as a Speech-Language Pathologist.
As such, Mr. Asofsky has been dedicated towards the treatment of patients ranging from birth through geriatrics. He has a concentration in the medical aspect of speech-pathology encompassing the treatment of motor speech disorders as well as cleft palate, feeding/swallowing difficulties, voice disorders and other congenital syndromes and acquired neurogenic disorders. He has developed programs for feeding disorders in school settings as well as nursing homes, outpatient rehabilitation and hospitals. He has performed modified barium swallow studies for the past fifteen years and has become certified in a fairly new FDA approved therapy for swallowing disorders (Vital Stim). Furthermore, he has his certification to perform Flexible Endoscopic Evaluation of Swallowing with Sensory Testing (FEESST). Mr. Asofsky is also certified in LSVT for the treatment of Parkinson's disease and other related neurological disorders. In addition to giving lectures on dysphagia to various paraprofessionals as well as other medical personnel, Mr. Asofsky is an adjunct instructor at Hofstra University. He is active as a supervisor for therapists who are in their clinical fellowship year (CFY) for speech-language pathology as well as supervises numerous graduate students from various universities throughout the country. He assists in staff education training in order to further the therapists' abilities to perform such skills. Mr. Asofsky has been acknowledged for his services in rehabilitation relating to human communication sciences and disorders.
Mr. Asofsky is an active member of the Long Island Speech-Language-Hearing Association (LISHA) as he holds a position on the executive board as the Private Practice Councilor. He is further an active member of the New York State Speech-Language-Hearing Association (NYSSHLA) for which he is on the Insurance Task Force and the American Speech and Hearing Association (ASHA) where he is active on various special interest divisions.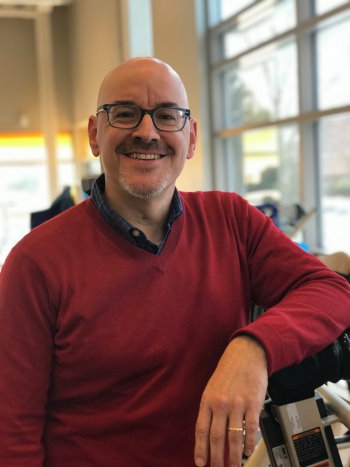 Mark C. Boehrer, MS – Director Of Human Resources
Mark has over twenty years of experience leading the Human Resources Department in several healthcare organizations. He holds a Masters of Science degree in Human Resource Management and Labor Relations from New York Institute of Technology. Since joining Long Island Select Healthcare in July, 2016 he has been instrumental in building the Human Resources function to support the organization's mission.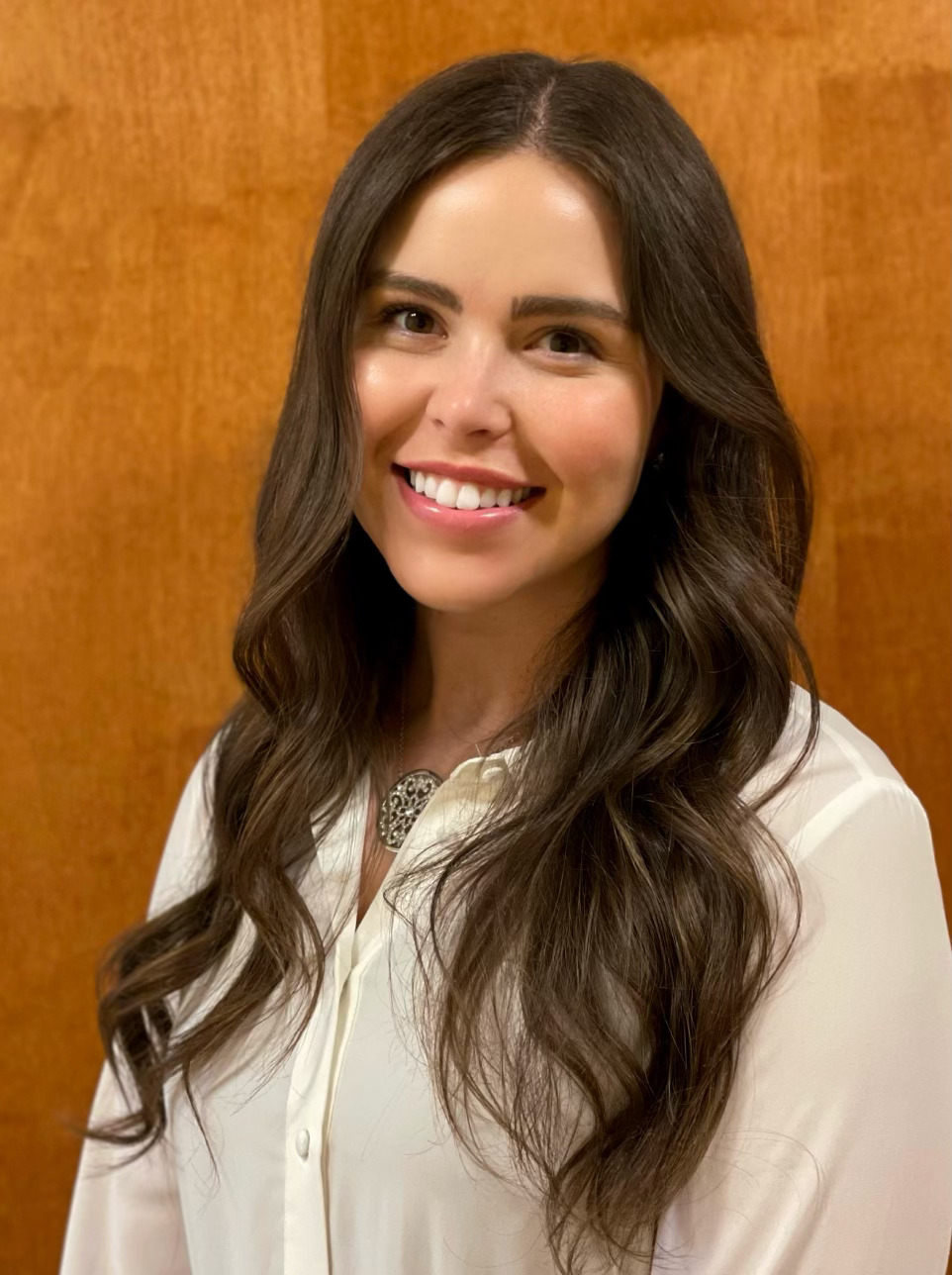 Alexandra Forte, MHA – Director of Operations
Alexandra joins us with experience from a variety of healthcare settings including a private office, home care and telehealth services. She earned her Master's in Health Administration and Bachelor of Health Science from Hofstra University. She began her career with Long Island Select Healthcare as Virtual Care Coordinator where she developed and implemented LISH's telehealth services and was promoted to Operations Manager where she will utilize her skillset throughout LISH.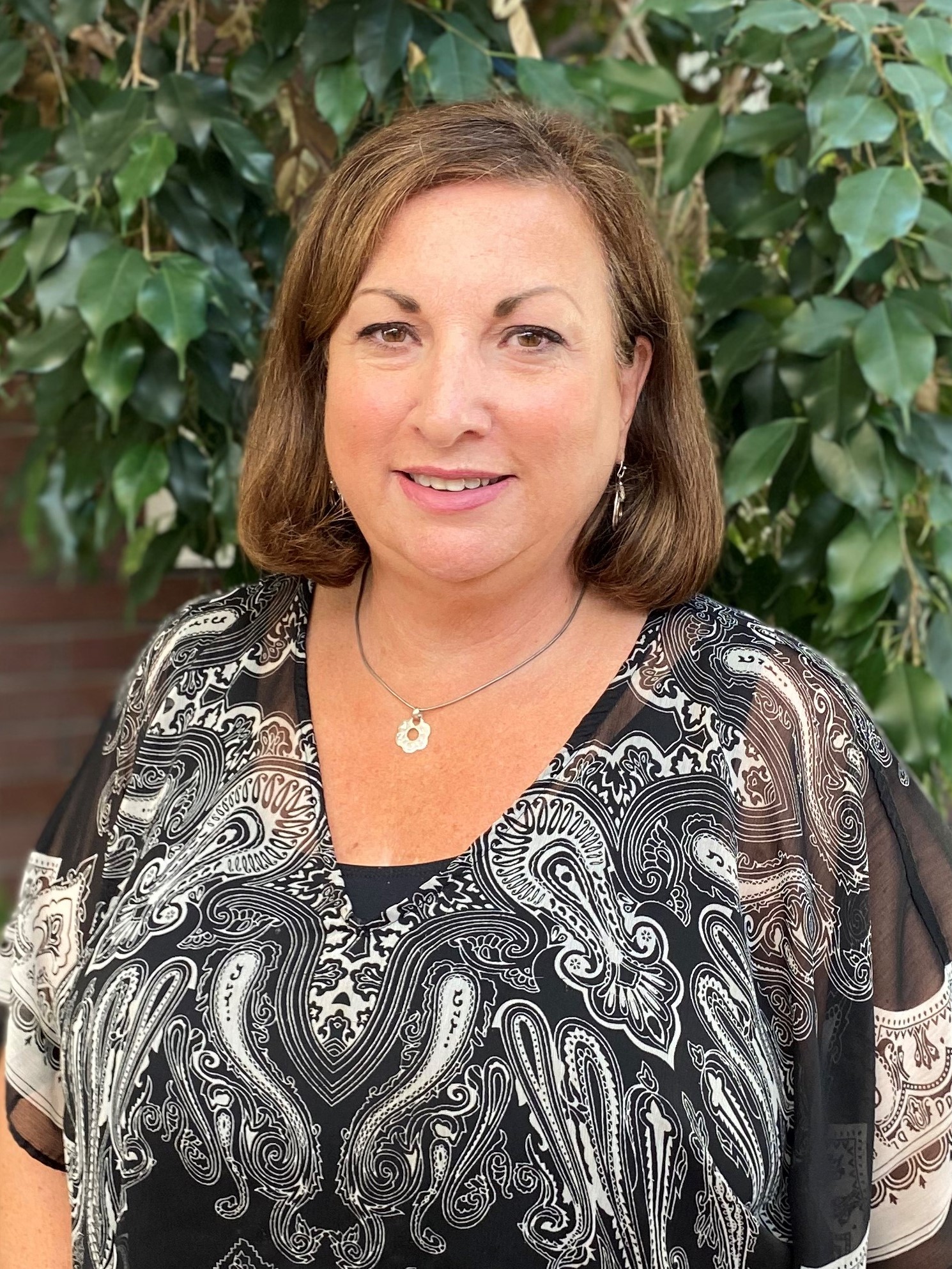 Doreen Koronios – Manager, Special Projects
Doreen brings 35+ years of administrative, marketing, and project management experience to her role as Manager of Special Projects at LISH. Doreen has a Bachelors Degree in Marketing. She came onboard at LISH as an Executive Administrative Assistant to the CEO and used her project management skills to create systems to help with LISH's compliance needs. She has since been promoted to a position where she can focus that experience and skillset on projects that align with LISH's strategic planning and Mission.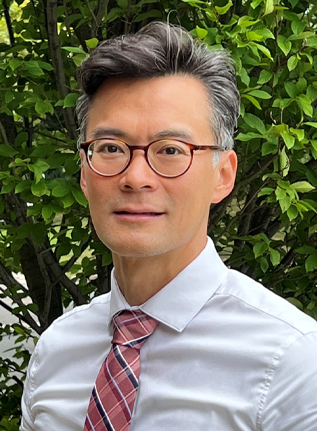 Dr. Scott Kim – Chief Medical Officer
Dr. Kim joins LISH after 14 years in clinical practice in Southern California, 12 of which he has spent in leadership roles. Most recently he was the Chief Medical Officer of ChapCare, an FQHC in Pasadena, where he focused on improving provider satisfaction and engagement while also driving a more consistent focus on the patient experience.
Dr. Kim is proficient in medical Spanish and is experienced in taking care of LGBTQ patient populations. In his spare time, he enjoys running and rooting for the Philadelphia Eagles.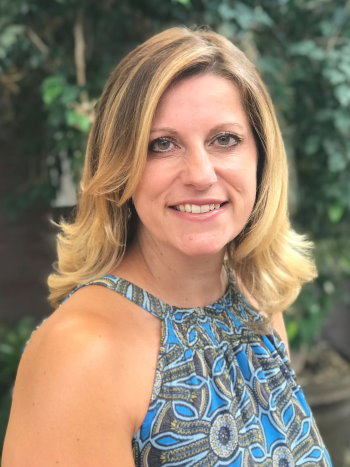 Josephine Pizzurro – Coccaro, NP – Director of Virtual Care
Josephine is Pediatric Nurse Practitioner and Registered Nurse. She holds a master's degree from Stonybrook University and a bachelor's degree from Molloy College. Before attending graduate school at Stonybrook University Josephine worked as a registered nurse in a pediatric practice on Long Island as well as becoming a nurse manager at St Catherine of Sienna Hospital. With 20 years of experience as a nurse practitioner, Josephine continued to work in a private pediatric office specializing in the care of medically fragile children. In addition to working in the hospital and private office setting, Josephine became an adjunct professor in the nursing program at Adelphi University and has experience in community nursing, home care and telehealth services. Before joining Long Island Select Healthcare, Josephine oversaw the Telehealth Department at St Mary's Healthcare System for Children.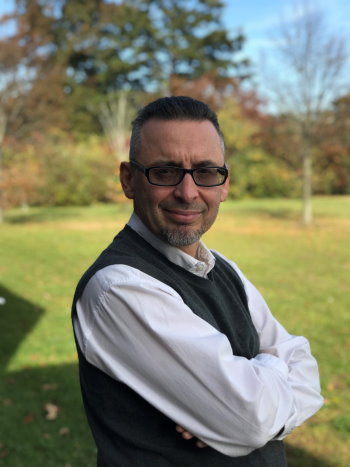 Pedro Rivera, MBA, CPC, RFS – Chief Financial Officer
Mr. Rivera has over 30 years of experience in nonprofit, healthcare, and government agencies. In the past 15 years, he has helped develop FQHC networks in both hospital and non-hospital environments. Holds an MBA from the Graduate School at Nyack College, a BBA from the Zicklin School at Baruch College, and a CPC certification from AAPC.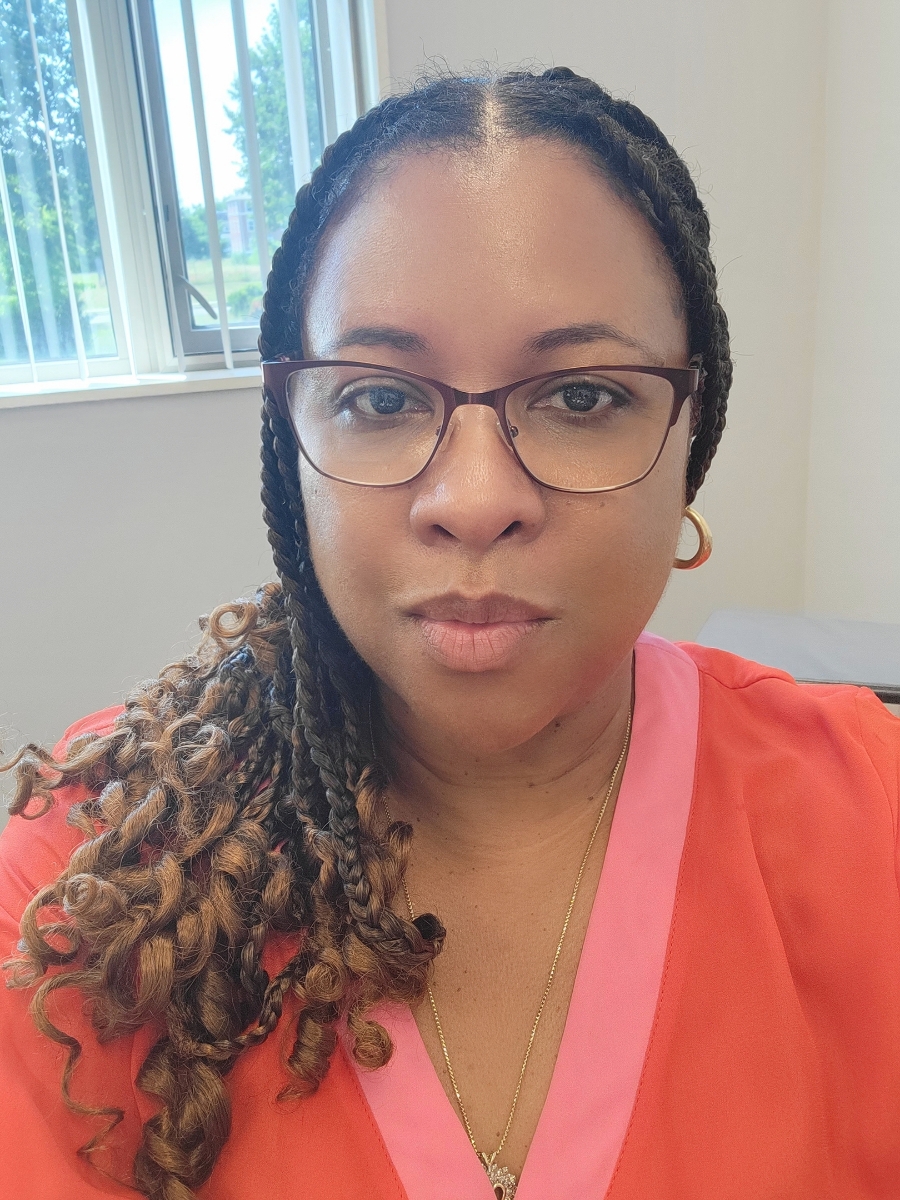 Carol Robinson-Edison, MA - Director of Quality and Compliance
Carol joins us with thirty years of healthcare experience and most recently in the Department of Quality for NYC Health and Hospitals in Harlem, New York. Carol has her Bachelors degree from Baruch College and her Masters in Community Health with a concentration in Health Care Policy and Administration from Brooklyn College.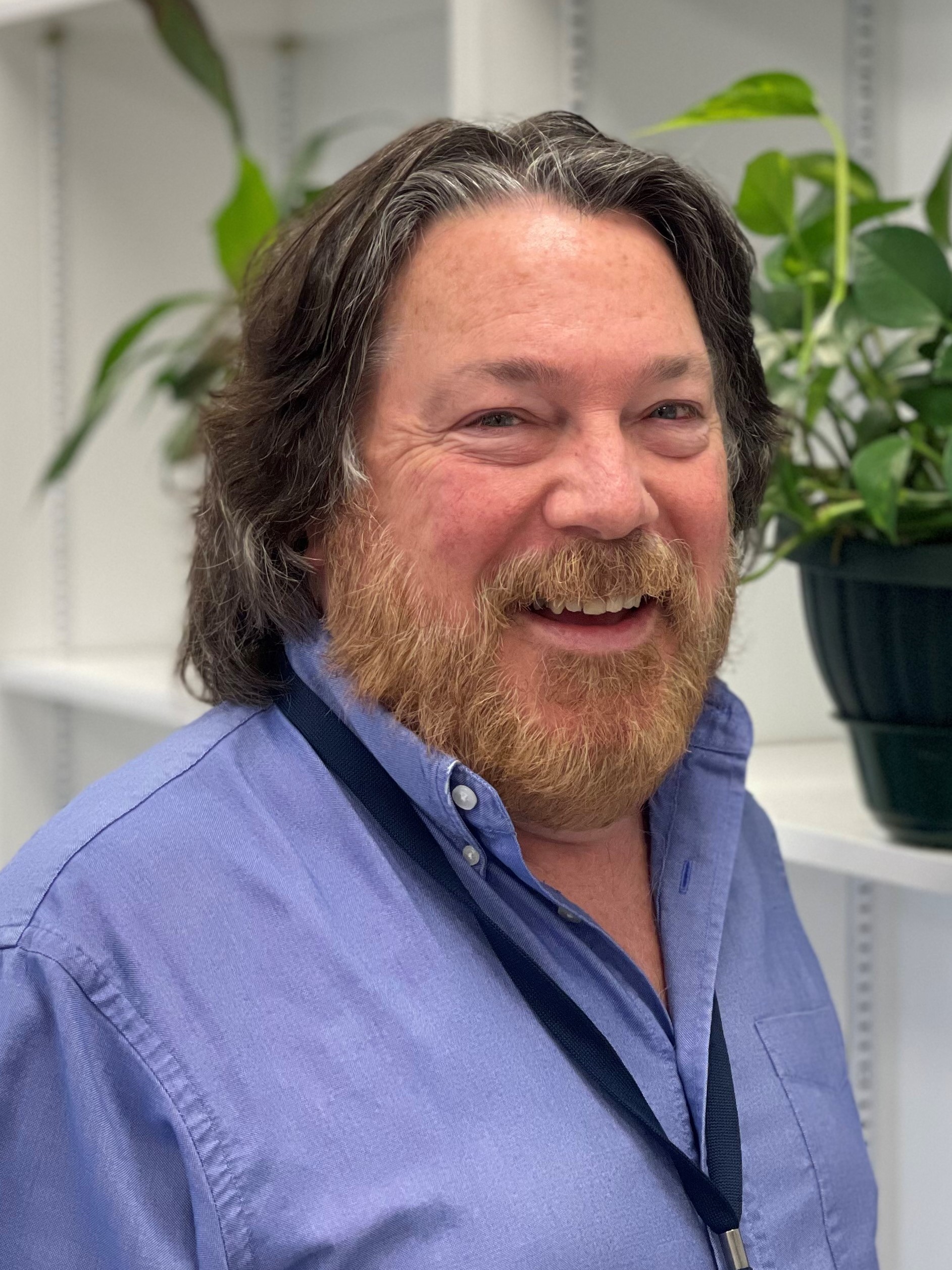 Dr. Jeffrey P. Romano, Psy.D. – Behavioral Health Supervisor
Dr. Romano is currently the Supervisor of the Behavioral Health Department at Long Island Select Healthcare. Dr. Romano can be found working from the Riverhead and Hauppauge offices. He earned his doctorate in Clinical Psychology from Long Island University, after completing graduate studies at Adelphi University and the University of North Carolina. While in North Carolina, he worked for a number of years at the Murdoch Center specializing in research and treatment of severe life-threatening self-injurious behavior in the developmentally disabled.
Before Long Island Select Healthcare's inception, he spent approximately 30-years in various roles at DDI: as Clinical Director for the Adult Day Program, Assistant Director for the Children's Residential Program, Chair for DDI's Behavior Review Committee, and Chair of the Research Review Committee. Along with its founder, Mike Darcy, he helped start the Young Autism Program at DDI. For a number of years, while still at DDI, Dr. Romano worked closely with Dr. John Pomeroy at Stony Brook, where they focused on Asperger's syndrome and Autism Spectrum disorders.
Over the years, Dr. Romano was mentored by Dr. Ivar Lovaas' original graduates, Drs. Newsom, Rincover, and the late Dr. Carr, specializing in the treatment of behavior disorders in individuals with Autism and Asperger's Syndrome. For those who are not familiar with Dr. Lovaas, he was arguably the most influential figure in developing the behavioral treatment and education of children with Autism, from the early '60's until his passing in 2010.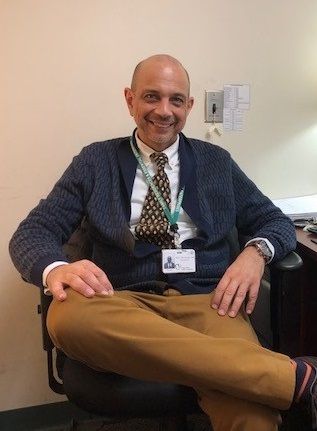 Spiro Theoharakis, MD – Lead Psychiatrist
Dr. Theoharakis is a Board-Certified Child, Adolescent, and Adult Psychiatrist who provides mental health assessments, medication management, and treatment planning. Dr. Theoharakis received his BA in Psychology at New York University, his medical degree at the Albany Medical College, and completed his internship and residency training at North Shore University Hospital, Cornell University Medical College.