See who sits on the Board of Directors at Long Island Select Healthcare.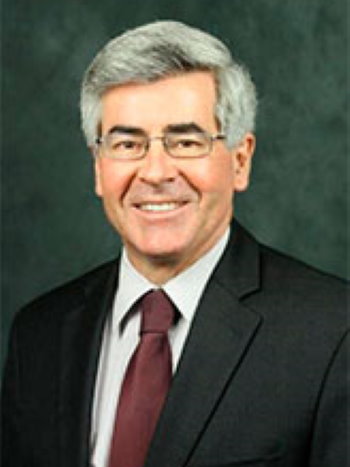 John A. Lessard, Board President
John Lessard, Executive Director for Developmental Disabilities Institute (DDI) in Smithtown has spent his entire professional career in the Human Services, not-for-profit field. A 1976 graduate of the University of Rhode Island, he spent his early years as a clinician working in a community hospital. He received his Masters Degree in Business Administration in 1984 and spent fifteen years as a hospital executive. John joined DDI in October of 2002 as its first Associate Executive Director and helped to rebuild the agency from its recent bankruptcy. In 2009, he was appointed Executive Director. DDI presently has an annual operating budget of $105 million and employs a workforce of nearly 1,800. In addition to serving as President of the LISH Board of Directors, he also serves as Vice President of the Board of the Alliance of Long Island Agencies, and he is a member of the Executive Committee of the Board of Directors for the Inter-Agency Council of Developmental Disability Providers (IAC). John has been married to his wife Patty for forty-one years and has two children, a married son Jeff who is an aviator and Lieutenant Commander in the United States Navy currently residing in San Diego California, and a married daughter Erica with two children who is a civil engineer residing near Hartford Connecticut.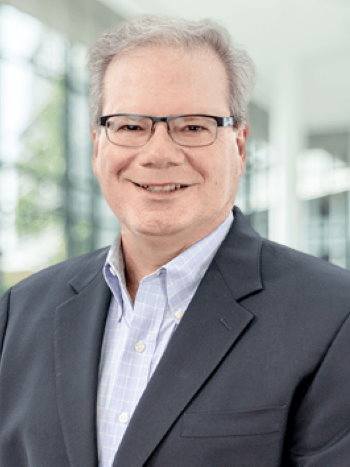 Robert S. Budd, MPS
Robert S. Budd is the Chief Executive Officer of Family Residences and Essential Enterprises, Inc. (FREE), a not-for-profit agency that supports individuals of all abilities with community living opportunities, employment, day services, clinical, education and after-school support and other supports. Mr. Budd is a vision driven, results orientated leader with over 30 years of progressive leadership experience.
Mr. Budd joined FREE in 1985 and has held key operations positions. Most recently named Chief Executive Officer in 2008, he played a key leadership role in the expansion of the organization from an annual budget of $1 million in 1985, serving forty-five individuals to a network of organizations providing over $145 million of services in 2016 serving over 24,000 individuals annually.
Mr. Budd has initiated numerous innovative proposals, most notably the Network structure that molds the uniqueness and flexibility of distinct smaller organizations with the efficiencies and strength of a larger Network. Mr. Budd is actively involved with many human service agencies that support people with developmental and other disabilities. He continues to serve and take leadership roles on many advocacy boards, both regionally and nationally. He is Vice President of the Board for American Network of Community Options and Resources (ANCOR) and serves on the boards of New York State Association of Community and Residential Agencies (NYSACRA), Interagency Council of Developmental Disabilities Agencies, Inc. (IAC), Long Island Select Healthcare, Inc. (LISH), and Alliance of Long Island Agencies, Inc. (ALIA).
Mr. Budd also dedicates time to the field consulting, speaking and training and is pleased to utilize his certification as an A.M.A and Covey facilitator to support colleagues in personal and professional growth.
Mr. Budd holds a Bachelor of Arts degree in psychology from the State University of New York at Potsdam and a Master of Professional Studies in psychology from Long Island University, CW Post.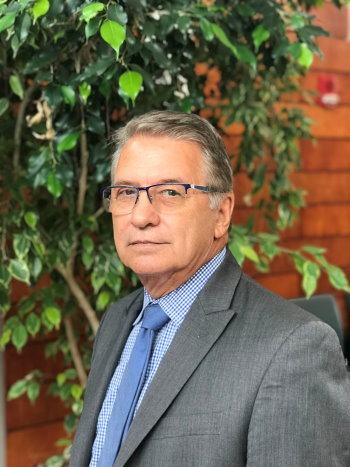 Rocco Cirigliano
Rocco joined the Board of Directors of Long Island Select Healthcare in 2016.
Rocco has served over 16 years on the Board of Directors of Developmental Disabilities Institute, Inc., whose clinic is a predecessor of LISH. He has a bachelor's degree in Sociology from SUNY- Oneonta and also attended Pace University Graduate School of Business and is a licensed Certified Public Accountant in the state of New York. With over thirty years of experience in public accounting, Rocco has his own firm, Rocco J. Cirigliano, CPA. After serving as Treasurer of the DDI Board of Directors and Chairperson of the DDI Finance Committee, Rocco was elected to the position of Chairperson He is currently a regular Board Member. Rocco has lived with his family in Smithtown for over thirty years. His family includes his wife, Susan, and his identical triplet sons who are served by DDI's Adult Residential program as well as its Adult Day Services program at Meadow Glen in Smithtown.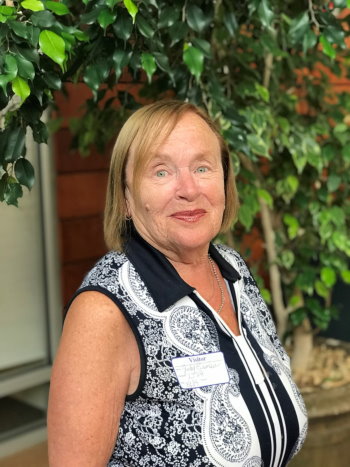 Judy Eisman, MS
Judy Eisman is the parent of a multiply disabled young man who resides in an Intermediate Care Facility operated by United Cerebral Palsy of Long Island. She has been a proven advocate with state and private agencies, the news media and has organized lobbying groups in New York State for the enactment of legislation to protect disabled children and adults.
Ms. Eisman served her community as Co-President of Great Neck Parents in Special Education and was a parent member on the Great Neck Committee on Special Education. Her experience includes directing the operation of a not-for-profit agency providing residential and day programs for disabled children and adults. She served for many years as a Governor's appointee to the Advisory Council to the New York State Commission on Quality of Care and Advocacy for Persons with Disabilities.
Judy has a Masters of Science in Education and post graduate courses in Educational Administration. She retired in 2009 as a Gifted Specialist/Arts Coordinator in New York City District 28. Her responsibilities included budgeting, hiring, scheduling and implementing school wide arts residencies. She served on the Advisory Council for the Midori Foundation bringing instrumental music into the lives of children in disadvantaged NYC neighborhoods.
In November 2016, Judy became a member of the Long Island Select Healthcare Board of Directors. Her goal is to support and further the mission of LISH to provide primary and preventive healthcare services to low income medically unserved and underserved individuals on Long Island.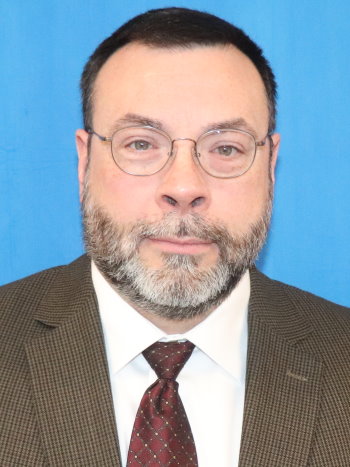 Mark Crean
Mark has worked within the field of developmental disabilities services since 1988. Currently, he is the Director of Adult Services at United Cerebral Palsy Association of Long Island. In this role, he is responsible for the following services: Day Habilitation, Day Treatment, Employment Services, Community Habilitation, Respite, and support services offered through a variety of grants including Family Voucher Reimbursement, the Transitioning Students Program and the Home Services Program. During his time with UCP of Long Island, Mark was also responsible for Medicaid and Non-Medicaid Service Coordination and successfully transitioned these services over to the newly created Care Coordination Organizations.
Mark's prior positions include Director of Residential Services for supervised residences and supported apartments at Adults and Children with Learning and Developmental Disabilities, Inc. Bethpage, NY. Also while with ACLD, Inc. Mark served as Director of Health Services which included administration of Medical, Dental, Rehabilitation, Nursing and Mental Health Services in both an Article 28 licensed Department of Health clinic and an Article 16 OPWDD certified clinic. He also provided Independent Consulting Services to Catholic Charities, Rockville Centre, NY.
Since January 2019 Mark has served as a member of the Board of Directors for Long Island Select Healthcare (LISH), Inc. a leading provider of health services for the developmentally disabled and medically underserved population on Long Island. Mark is a member of the Board's Strategic Planning Committee.
Mark has a Bachelor degree in Psychology from the State University of New York at Stony Brook and a Master of Business Administration degree from Dowling College. Mark is married and has three children. His wife Denise is a special education teacher and his youngest son, who has Down syndrome, is a patient at LISH.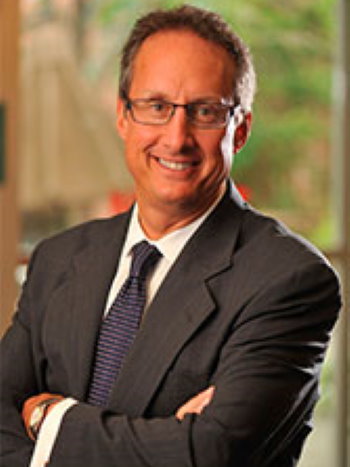 David Siskind, MD
David Siskind, MD, CMD is Director of Medicine at the Gurwin Jewish Nursing & Rehabilitation Center in Commack since December 2011. Prior to that, he was Medical Director for Our Lady of Consolation Nursing Home (West Islip) and Good Samaritan Nursing Home (Sayville). He is board certified in Family Practice and Hospice and Palliative Medicine. He is a Voluntary Clinical Assistant Professor in the Department of Medicine at the State University of New York at Stony Brook and President of the New York Medical Director's Association.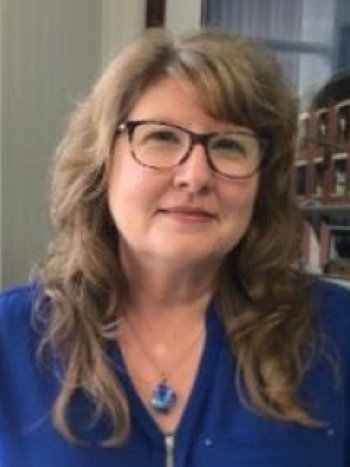 Lisa Meyer Fertal, CEO East End Disability Associates Inc.
Lisa Meyer Fertal, founder and Chief Executive Officer of East End Disability Associates (EEDA), has been in healthcare and human services for over twenty five years. Lisa became personally aware of the need for services for individuals with intellectual and developmental disabilities when her son Andrew was diagnosed with neurological impairments and autism. Establishing relationships with other parents who had children with disabilities, she learned the needs of children and families while sharing the sorrows and joys of raising a child with disabilities. In 1993, she founded EEDA establishing a grass roots, mission-based, non-profit organization to provide support services to those with intellectual and developmental disabilities and their families residing on eastern Long Island. EEDA's purpose is to address the unique needs each person living with disabilities has including access to good health-care, education, recreation, relationships, and to live and practice spirituality of their choosing.
EEDA's innovation has served as the catalyst to establish programs on the cutting edge of its field, especially in Residential, Day, Crisis, Family Support and non-traditional programs. EEDA services are community-based and reflective of the diversity found on the East End of Long Island. EEDA maintains strategic partnerships with a variety of stakeholders including more than 400 full-time team members, over 700 children and adults with intellectual and developmental disabilities, their parents and family members, legislators, contractors, vendors, community members, donors and other organizations. EEDA's annual budget has grown to over twenty million dollars; its success a direct reflection of the extraordinary employees who balance a family-centered culture with a fiscally responsible business model.
Lisa holds degrees in Nursing and Business Administration and recently concluded a Business Doctorate Program specializing in Social Impact Management. She serves on several Boards of Directors including the Performing Arts Center of Suffolk County (PACSC), Long Island Select Health (LISH), Alliance of Long Island Agencies (ALIA), New York State Developmental Disabilities Planning Council (NYSDDPC), and the Bishop's Committee for Redeemer Episcopal Church. Her academic, personal and professional views align with the engagement of community education to promote acceptance, tolerance and celebration of individual differences. Lisa remains committed to a mission embracing the philosophy that everyone has within them the opportunity to add value to others, to the community and to the world.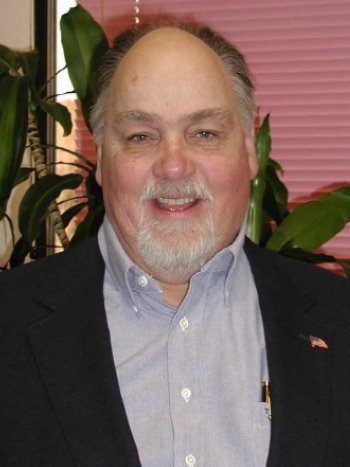 Roy Probeyahn CPCU
Roy and his family have resided in Suffolk County for the past 55 years with three adult sons, who have Autism. Roy and his wife spent their adult lives advocating for their sons and those similarly affected in schools and for their adult services with government elected officials and provider agencies.
After retirement, Roy and his wife operated a business, Roy Probeyahn Inc. here in Suffolk County for 30 years.
They were also Independent Insurance adjusters for the insurance industry. Previously, Roy was employed by an insurance company as Vice President of Claims for 10 years.
In addition, Roy was an adjunct professor at both Suffolk and Nassau Community Colleges, New York Institute of Technology, and Hofstra University, over a period of 30 years. Roy is part of several boards including Suffolk County Disability Advisory Board, Suffolk County Community Board, Town of Brookhaven Disability Advisory Board and Long Island Select Healthcare.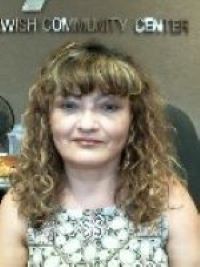 Tina Acevedo
Tina Acevedo is a parent of a young man with Autism. He receives Day and Community Habilitation through DDI. She belongs to DDI Parents Association, as well several other groups that diligently advocate for the needs of Children and Adults with disabilities.